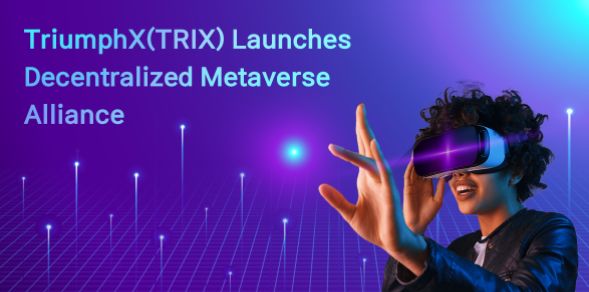 At the same time as the recent announcement of a partnership with The Sandbox, TriumphX, which is aggressively expanding its business from the NFT platform business to the metaverse, has formed a Decentralized Metaverse Alliance with its partners as its main axis. Metaverse Alliance was launched with the partners mentioned above.
According to the forecast of Emergen Research, a global market research company, the global metaverse market will reach $828.9 billion (982 trillion won) in 2028. This is an increase of nearly 1,700% compared to $47.6 billion (57 trillion won) in 2020.
Metaverse does not mean new technology. It refers to a living and game-type virtual world where reality and non-reality coexist created based on complex technologies such as cloud, data, 3D, VR, and AR. Previously, metaverse was limited to the level of users using the virtual reality they built, centered on 3D game companies. Currently, the market size is rapidly expanding as it evolves into a decentralized system that allows users to own real estate, make games, and even engage in economic activities, such as ROBLOX and The Sandbox.
The members of the alliance are players at the forefront of related industries with keywords such as blockchain, virtual economy, NFT, and metaverse. They said that they will provide tools for users to directly build their own world in various metaverse spaces and realize a decentralized system that can smoothly implement an individual-centered free economy system.
A TriumphX official said, "The current metaverse is a meta-human who can express his or her individuality in virtual reality (VR). ." , "We will provide tools for users to directly build their own world in various metaverse spaces, and will realize a decentralized system in which an individual-centered free economy system can be smoothly implemented."
The Decentralized Metaverse Alliance plans to release the participating alliance members sequentially according to the business visualization stage rather than prioritizing the current member disclosure. Companies who agree to their metaverse worldview and want to participate can contact support@triumphx.io.