❤️What is 'I LOVE KARACTER' Project?🇰🇷
TriumphX is working with its partner Y.GRAM & WITCHES on the metaverse project 'I LOVE KARACTER.' ILK is a metaverse model agency project that collects character IPs and supports their activities in a metaverse. With the recent addition of Pucca, various Korean character IP holders, such as Molang, Dr. Egg, and Zombiedumb, have joined.
🙋What are the benefits of being NFT (asset) holder of ILK?
If you become NFT holder of ILK, you can receive dividends from character model activities.
🙋‍♂️What roles do metaverse character models play?
They serve as advertising model, pop-up store manager, game moderator, and more in a metaverse.
👇Curious about the ILK project? (ILK official website of The Sandbox)
https://land.sandbox.game/triumphx
💙ILK is launching the first collection of The Sandbox Asset!
ILK will showcase its first asset collection on the global metaverse platform, The Sandbox, in January 2023! Curious about the first collection lineup? Check out the video below.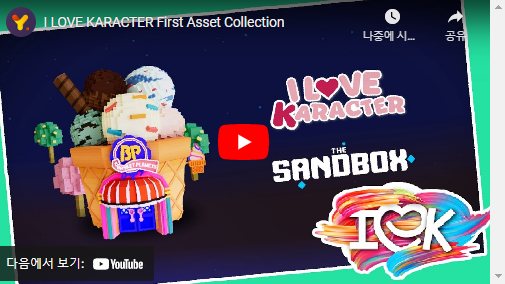 ✅Minting Date: January 6th, 2023 (3 PM UTC)
✅Minting Method:
1) Log in to The Sandbox
2) Go to the I Love KARACTER Marketplace
https://www.sandbox.game/kr/collections/ilk-i-love-karacter/184/
✅Minting chain: Ethereum
✅Minting Price: 82.95 SAND
✅Minting Asset Lineup: 13 types of character assets
🖤 Join the TriumphX community and get the latest minting news!
✅ Join TriumphX Telegram https://t.me/TRIUMPHX_official
✅ Follow TriumphX Twitter https://twitter.com/TrixTriumphX
✅ ILK Linktree https://linktr.ee/ilovekaracter