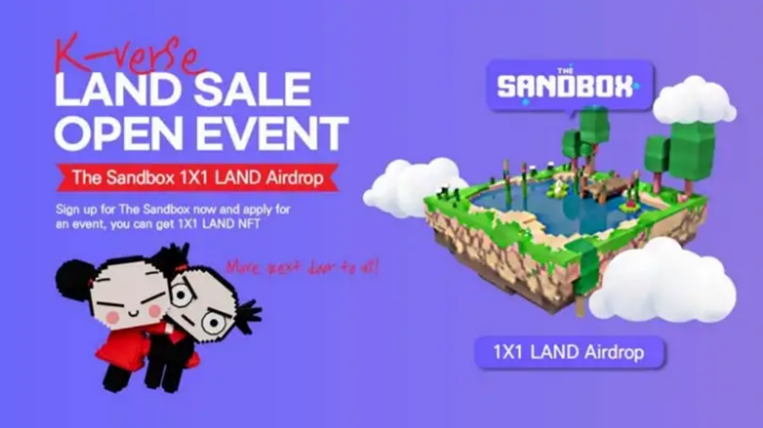 TriumphX, a crosschain decentralized platform developer, opened an event to airdrop the 1X1 LAND of the global metaverse platform The Sandbox.
This event was opened to commemorate TriumphX's 6X6 Land, which was held through a partnership with The Sandbox, as it was unveiled in December in line with the K-verse LAND Sale schedule.
The K-verse LAND Sale is an event that unveils the LAND location and project of the selected partner among The Sandbox's Korean partners and sells the surrounding LANDs at a premium. The land sale will have a subscription period from 15:00 (UTC) on December 8 to 12:00 (UTC) on December 12, and only subscribers selected through the announcement of winners on December 13 can purchase in advance from 12:00 (UTC) on December 13 to 12:00 (UTC) on December 14. The auction will be held for 24 hours at OpenSea for the amount of unpurchased and auctioned. All schedules of this K-verse will end only when the auction is completed.
TriumphX's first metaverse project, which will be introduced with the Land release, is 'I LOVE KARACTER', which is being produced with metaverse content company Y.GRAM (CEO: Yoo-hyuk Jeon) and VR/AR metaverse technology company WITCHES (CEO: Mia Go), which is a metaverse model agency project that collects IPs of Korean characters in various fields such as Pucca, Molang, and Dr. Egg and advances to metaverse models. Since AEIOU Design (Director Choi Young-kyun), which operates the nation's largest scale magazine "I LOVE CHARACTER" is supporting promotional marketing, a large number of famous character IP operators have recently joined.
Through this event to commemorate the K-verse Land sale, TriumphX will sign up for The Sandbox and airdrop 1X1 LAND around TriumphX's land for users who participated in TriumphX's community. The event will be open until 23:00 (KST) on December 15 and will be announced on TriumphX's official Twitter an Telegram.