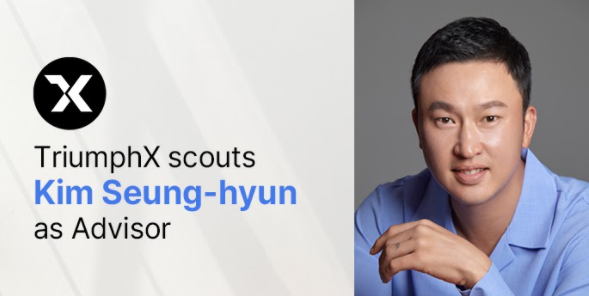 TriumphX, a developer of a cross-chain decentralized NFT platform, announced the full-fledged sports NFT business by recruiting former basketball player Kim Seung-hyun as an advisor.
Former basketball player Kim Seung-hyun made his debut as a rookie player in 2001 and at the same time set a legendary record and is a legend who quickly secured basketball fans. He won the regular season MVP and Rookie of the Year award at the same time, achieving the first five crowns in KBL history in his debut season. After that, he represented the country at the 2002 Asian Games in Busan, where he was also a key man in winning a gold medal.
TriumphX is leading the domestic NFT market by opening the nation's first NFT curation platform ENFTEE and NFT marketplace Sole-X at the beginning of the year. Since then, they have shown their will to expand their NFT business in the sports and entertainment fields. Through partnership with Chainlink, we are reviewing a way to link sports data on-chain to on-chain NFT. Through partnership with The Sandbox, TriumphX is preparing on the LAND to showcase NFT metaverse games and various projects.
Recently, the Decentralized Metaverse Alliance, which consists of VR, game, metaverse, and blockchain technology companies, has been formed to expand a new metaverse worldview and to increase the utilization of NFTs.
An official from TriumphX said, "Through the recruitment of advisor Seung-hyun Kim, we plan to utilize the intellectual and human infrastructure for sports NFT business operation as much as possible. " said.