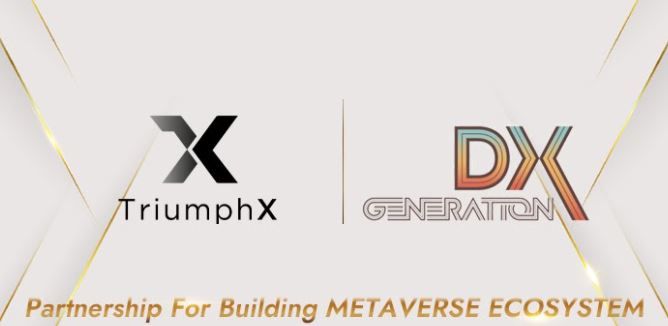 TriumphX, a developer of a cross-chain-based decentralized NFT platform, announced on the 25th of Nov. that it has signed a strategic partnership with Degeneration X (DX) to build a game ecosystem in The Sandbox LAND metaverse space.
TriumphX recently announced that it would form a full-fledged metaverse ecosystem by partnering with The Sandbox. As a result, TriumphX will be assigned a LAND of The Sandbox in the next round, which is expected to be made into a virtual gallery, the metaverse space of TriumphX.
According to TriumphX, this virtual gallery allows global users to freely enter and view or purchase various art NFTs. In addition, by creating a game ecosystem, we plan to provide users with active activities, fun, and rewards beyond simple viewing. This is according to the planning intention that the game is a field where the common denominator of the two themes of the NFT and the metaverse can be gathered to create the best synergy effect.
TriumphX entered into a strategic partnership with Generation X (DX) to jointly develop the game ecosystem in the metaverse to be implemented in LAND and successfully lead the project.
Degeneration X (DX) is made up of game developers with an average of over 15 years of experience.
It has the know-how of developing and servicing over 60 games, including PC, online, console, and mobile. Based on the know-how, data, templates, and development tools accumulated through professional manpower and long experience, it is creating differentiated contents and products while being popularized.
TriumphX announced that it will create a competitive Metaverse ecosystem by systematically building a Metaverse Alliance while sharing blockchain knowledge and know-how with Generation X (DX).