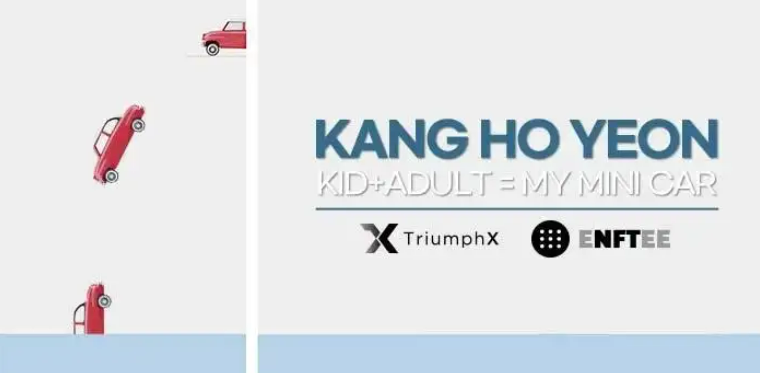 TriumphX, a cross-chain-based decentralized NFT platform developer, introduces Kang Ho Yeon's first NFT series "KID+ADULT=MY MINI CAR" through the NFT publishing platform, ENFTEE (enftee.com).
This NFT series by Kang Ho-yeon consists of six works from the solo exhibition, exhibited through the gallery opened in 2013. Each work will be published in up to 99 editions.
The artist won the gold prize in the illustration category of the 12th Korea Women's Art Exhibition 2011 and has won more than 10 awards in the design and illustration category. She has continued his work activities through individual and group exhibitions.
The artist said in her exhibition that she especially liked cars since childhood. Although most girls spent their childhood playing with dolls, playing house, and playing with hairdressers, the artist spent her childhood fascinated with cars enough to guess the name of a passing car just by looking at a part of it.
The artist intends to unfold her world of work from the interests of her childhood. Artist Kang Ho Yeon tries to communicate with the audience by bringing cars, a representative common product of the times in daily lives, into the system of art and society and imaging them in her own way.
Kang Ho Yeon's NFT series can be found through ENFTEE and Sole-X, a NFT Marketplace.