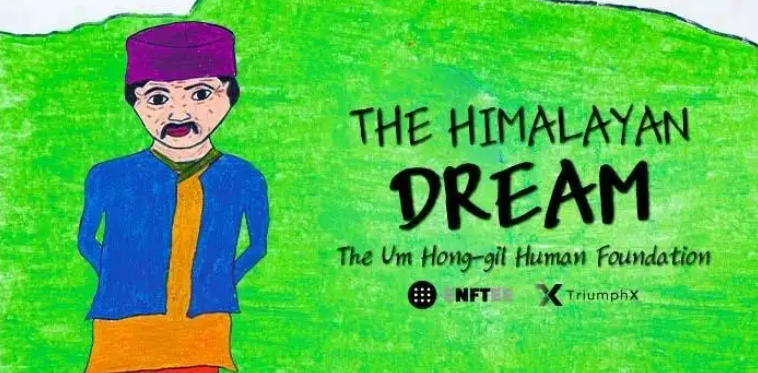 TriumphX, a crosschain-based decentralized NFT platform developer, collaborated with the Um Hong-Gil Human Foundation to introduce the 8th series of paintings by Nepal students through NFT publishing platform, ENFTEE (enftee.com).
The works to be introduced on ENFTEE are the works of children attending Birethanti Middle School and Furumbu Human School in Annapurna, Nepal.
The Nepalese student who drew the 8th NFT series introduced this time is Pradeep Acharya.
The 8th series consists of a total of nine works, each of which will be published in up to 20 editions.
Through an agreement with the Um Hong-Gil Foundation, TriumphX plans to introduce Nepalese children's works as an NFT series and donate sales profits to the foundation to help children's dreams come true.