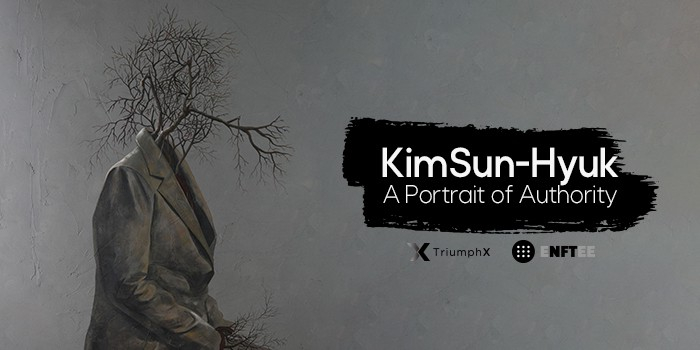 TriumphX, a cross-chain-based decentralized NFT platform developer, introduced Kim Sun-hyuk's second NFT series "A Portrait of Authority" through ENFTEE (enftee.com).
The 'A Portrait of Authority' series is about four authorities in forms of plants who were at the peak of power presented in the Time magazine. Kim Sun-Hyuk says that the power in the sense of human beings sometimes seems to be eternal, but no one can be an exception within the cycle of nature and the providence of life and death. It is the reason why he expresses each portrait focusing on faces as a surreal plant image.
Kim Sun-Hyuk's "A Portrait of Authority," released ahead of the upcoming Korean presidential election and during the international situation in which the war between Ukraine and Russia is intensifying, comes as a sharp admonition for the times.
The series consists of a total of four works, each of which will be published through NFT (enftee.com) with up to 50 editions.
Kim Sun-Hyuk is known in Europe, the United States, and Hong Kong. He held his first overseas individual exhibition with the invitation from the ONEIRO gallery in Paris, France. He also worked on a collaborative project with Hermes in Shanghai, China. His works are collected by Daxton Hotel and Shanghai Hermes.
Meanwhile, TriumphX said it is currently developing the NFT issuance platform ENFTEE version 2.0 and Marketplace Sole-X version 2.0 to create a safer and more reliable decentralized NFT trading environment.