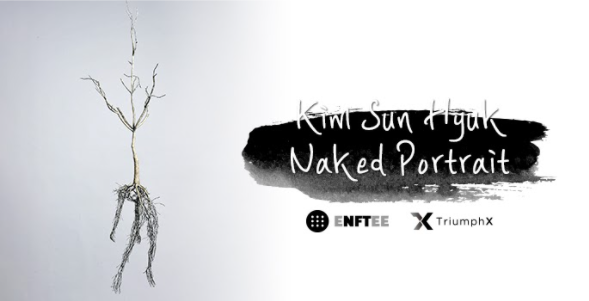 TriumphX, a crosschain-based decentralized NFT platform developer, introduced Kim Sun-Hyuk as the new artist of enftee.com and released his first NFT series "Naked Portrait."
The Naked Portrait series consists of a total of five works, each of which will be published through NFT (enftee.com) with up to 50 editions.
Kim Sun-Hyuk is known in Europe, the United States, and Hong Kong. He held his first overseas individual exhibition with the invitation from the ONEIRO gallery in Paris, France. He also worked on a collaborative project with Hermes in Shanghai, China. His works are collected by Daxton Hotel and Shanghai Hermes.
He is famous for expressing human ontological value using a unique material called iron. Iron is an optimized material for expressing fundamental questions about existence and anxiety, which is an inevitable existence of humans. The image of a work that embodies human veins through barbed wire work is getting more attention on Instagram overseas than in Korea.
Shapes such as roots and stems of plants look like blood vessels exposed after peeling off the skin of a human being, and express an unstable and lifeless feeling. It expresses the existence of man as a creature belonging to the order of nature and the imperfection of man at the same time. In addition, the process of creating an incomplete sculpture by attaching an artificially processed metal wire one by one is like a confession that reveals the artist's own limitations.
The artist ultimately conveys the theme of "wisdom" by revealing human imperfections through various visual media such as sculpture, installation, and painting, while humbly accepting the truth and providence that surrounds and penetrates the world.
Meanwhile, TriumphX said it is currently developing NFT issuance platform ENFTEE version 2.0 and Marketplace Sole-X version 2.0 to create a safer and more reliable decentralized NFT trading environment.