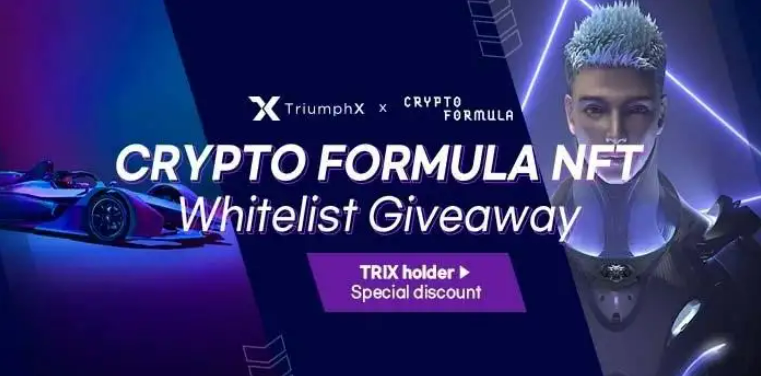 CRYPTO FORMULA, a membership NFT project for racing fans, announced that it has opened a whitelist for minting.
The whitelist opened this time was designed to participate in minting using TRIX (erc20) tokens, and the applying period is from 7/21–30 for up to 3,000 people.
According to Crypto Formula, membership NFT minting will be conducted through TRIX and ETH, and if one participates in the whitelist, one will be able to participate in minting at a discount than regular minting.
In particular, participating in the whitelist through the TRIX token has the advantage of a greater discount rate than ETH. When minting through TRIX tokens, discount rates are applied up to 15% for premium membership NFTs and up to 10% for basic membership NFTs.
When the whitelist applying period ends by July 30, whitelist minting will take place on 8/1–3.
Crypto Formula membership NFT plans to form an ecosystem based on the universe and metaverse, that is, the so-called Biverse reward system.
If one owns a premium NFT, two royal tickets for the world-class eco-friendly motorsports E-PRIX 2022 competition to be held in Seoul in August and two tickets for the Seoul Fest opening ceremony every 10 times will be given as a benefit. In addition, premium NFT has benefits such as opening ceremony ticket lottery, invitation to private racing party, and participation in various racing competitions.
If one has a basic NFT, one will get 2 regular tickets for E-PRIX 2022 for every 10 times. In addition, Basic NFT has benefits such as lottery tickets for the opening ceremony and participation in various racing competitions.
In addition to these universe benefits, Crypto Formula plans to provide various benefits such as airdrop or purchase rights for NFT items in the metaverse environment, token mining rights, use of DeFi service, and governance participation rights.