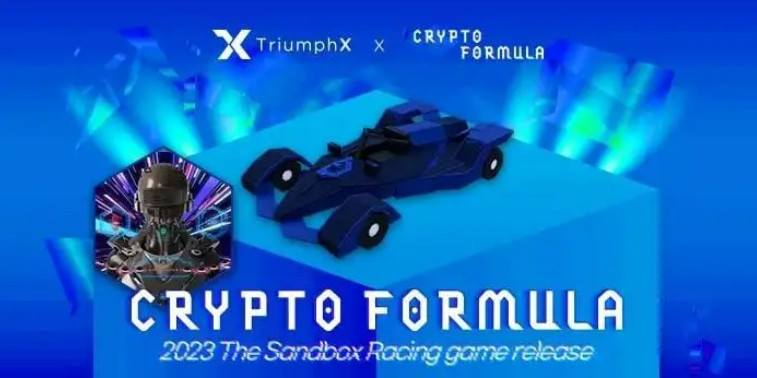 CRYPTO FORMULA, a membership NFT project for racing fans, recently announced on its official website (cryptoformula.io) that it has added a plan to open racing games to The Sandbox on its project roadmap.
CRYPTO FORMULA is designing the Biverse reward system, based on universe and metaverse membership NFT. It has passed the season 1, where the membership NFT minting is scheduled, the season 2 of forming the Biverse ecosystem will be started.
In season 2, Universe benefits such as applying ticket discounts for EV racing-related events are given, and at the same time, the metaverse ecosystem is planned and prepared. During this period, the planning and development of The Sandbox Racing Game will be carried out, and various NFTs such as The Sandbox's voxel racer, racing suit, racing car, and garage will be minted. The racing game is expected to open in season 3 in 2023.
Holder who owns CRYPTO FORMULA Membership NFT will also be given special benefits in metaverse and The Sandbox's racing game, which will be opened in the future.
Having a basic membership NFT will give the authority to participate in The Sandbox Racing Game and the authority to mint voxel racers. In addition, holders with more than 5 premium membership NFTs will be specially provided with a garage that includes The Sandbox Super Racing Car bundle.
Meanwhile, CRYPTO FORMULA announced that it will plan and develop The Sandbox Racing Game with TriumphX, a cross chain-based decentralized NFT platform developer. TriumphX, a partner of The Sandbox, has 6X6 Land, and some of it is expected to be used as a game space.
CRYPTO FORMULA is currently in the process of minting membership NFT for the whitelist on August 1st. The whitelist minting runs until August 5, and when the whitelist minting ends, general minting will open until the end of August.