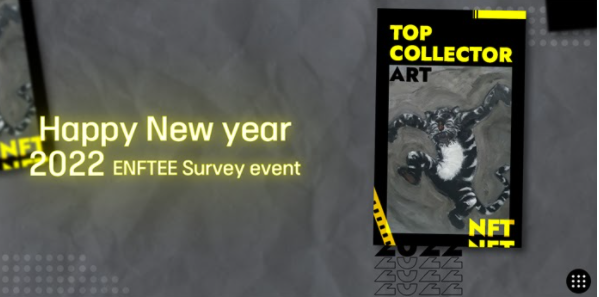 TriumphX, a cross-chain-based decentralized NFT platform developer, announced that they will conduct a survey of NFT top collectors in the new year of 2022 and give out special NFT artworks of Mok-El Lee to the participants.
The survey targets 50 top collectors who purchased the most NFTs over the past year at ENFTEE, TriumphX's NFT issuance platform.
Participants who responded to the survey will be given a special New Year NFT artwork by Mok-El Lee, the master of Korean hyperrealism.
TriumphX publishes various genres of artworks such as illustration, painting works, installation and sculpture works, and photography through ENFTEE, and is currently developing version 2.0 of ENFTEE to build a safer and more reliable decentralized NFT trading platform.
The survey will be used as a reference for the upgrade of the NFT platform for 2022.
Participants have to complete the survey by midnight (24:00) on January 21st (Friday), and NFT will be sent to the wallets participants have at ENFTEE at the end of January. Mok-El Lee's special NFT, will be published in 50 limited editions.