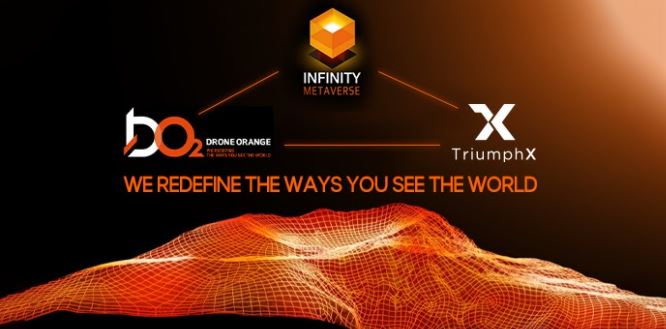 TriumphX, a cross-chain-based decentralized NFT platform developer, announced that it has signed a contract with Drone Orange Co., Ltd. (DO2) to establish a hyperrealism metaverse ecosystem.
Through this contract with Drone Orange, TriumphX plans to incorporate blockchain and NFT technology into Infinity Metaverse. The strategy is to provide decentralized metaverse services in the web 3.0 era where each participant can produce their own content, exercise their ownership, and trade safely and freely with others.
In addition, TriumphX plans to develop Infinity Metaverse's own NFT marketplace so that all NFTs that make up the metaverse ecosystem can be traded through it.
Various participants such as companies and individuals are expected to be able to carry out various activities such as space design, promotion, events, games, and business within Infinity Metaverse based on various NFT contents. The profits generated through all activities go not to the platform or a centralized minority group, but to participants who own each content.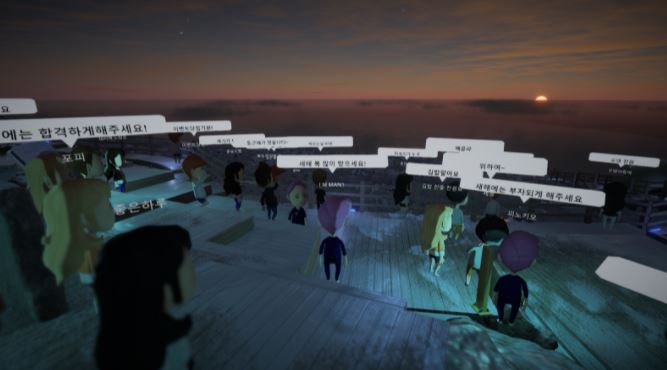 Drone Orange is a company that has its own technology where it started with filming Jeju's beautiful nature through drones and now expanded to diverse areas such as grafting various drone industries and business, VR/AR content, and experience-based convergence space.
Infinity Metaverse is a virtual land service platform built on high-precision three-dimensional digital twin data that Drone Orange has accumulated for a long time.
Infinity Metaverse is different in that it is a hyperrealism project that perfectly reproduces the real topography of Jeju, while other many existing metaverse services are not based on real data, but are based on virtual spaces created in a voxel or 3d animation style.
Because it reflects real data such as Jeju's land and economic activities, users get the impression that they are actually in Jeju through their avatars. Everywhere in Jeju, including mountains, seas, roads, and buildings, is perfectly synchronized with reality, and users experience continuity and scalability from reality to virtual, and from virtual to real rather than virtual experiences in metaverse space.
Infinity Metaverse is currently in the process of pre-booking land. Currently, Aewol-eup and Udo regions are receiving advance reservations, and other regions of Jeju will be opened sequentially afterward. In the future, it plans to build hyperreal metaverses for the entire Republic of Korea.