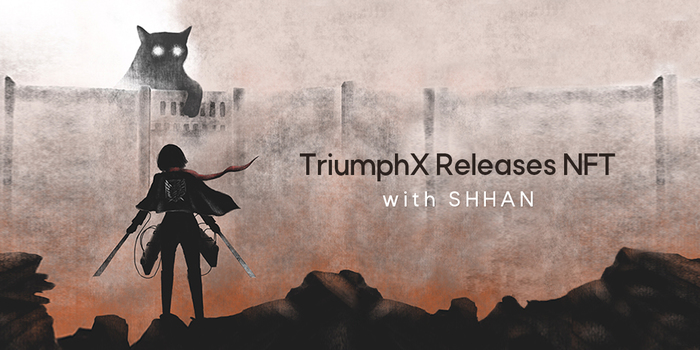 TriumphX, a developer of a cross-chain-based decentralized NFT platform, announced that the first NFT work of artist SHHAN has been released.
All of SHHAN's works have cats. It started when SHHAN artist got a cat named 'Niki' from his acquaintance. The artist, who has always wanted to have a cat, started living together with Nicky unexpectedly, and that life has been going on for 8 years.
Niki is at the center of the artist's life. There are only a handful of times that the artist has been away from home for more than 3 days in the past 8 years, and even when moving, the artist thinks of the window view first for Niki. Niki spends all day sleeping, looking out the window, or observing tropical fish. While interacting with such Niki, the artist is constantly continuing the work of connecting to everyday life, expanding into the world, and materializing it into a work of art through the medium of a cat.
SHHAN's early cat works were created as emoticons and sold as emoticon stickers on LINE. His early works consisted mainly of cute white cats. Then, in 2021, the artist started drawing a black cat with a golden crown while drawing the "Cat with a Crown Series". Through this series, the artist is arousing fresh interest from the public by presenting cats in various poses or by creatively adapting pop culture contents such as cartoons and movies from the cat's point of view. On the other hand, artist SHHAN is mainly communicating with the fandom through the shhan1211 account on Instagram.
TriumphX presents three of SHHAN's recent works in the "Multiverse Part1" series as his first NFT collection. Each work is limited to a total of three editions, and it can be found on the NFT platforms of Triumph X, ENFTEE and Sole-X.
Both platforms of TriumphX accept ETH and TRIX payments. ETH payment support has been recently added to ENFTEE, and Sole-X accepts payments in USDT and KLAY in addition to ETH and TRIX.